Kareen C. Blake
Registered Representative | Financial Planner
Kareen Blake has provided insurance and financial advisory services to individuals, public school teachers' and local labor unions for more than a decade. Her clients are confident about their financial future because she understands their goals and has built long term trusted relationships with them.
She has written for Unity First Magazine and she is a regular contributor to Brockton Parents Magazine. Kareen has a Bachelor of Science degree in Accounting from Pennsylvania State University and completed Boston University's financial planning program. She continues to participate in advanced courses on estate, tax, investments, and risk management, and she regularly conducts corporate and college seminars and community roundtable events.
Kareen lives on Massachusetts' South Shore with her husband and her two greatest accomplishments - her son and daughter. In her spare time, she enjoys Zumba, spinning classes, canoeing, and watching Penn State and New England Patriot's football games.
Use Coverpath's simple online process to apply for quality MassMutual life insurance and show them how much you care.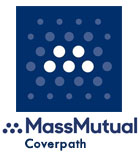 ---
Sabrina McConnell
New Business Liason
smcconnell@baystatefinancial.com
Sabrina joined our firm in April 2018.
---
Leanne Phillips
Senior Marketing Coordinator
lphillips@baystatefinancial.com
Leanne became a part of our team in September 2019 to support all our Marketing, Advertising and Event activities.